Dr. Stephen Isaac ThD.
Hermeneutics/Biblical Interpretation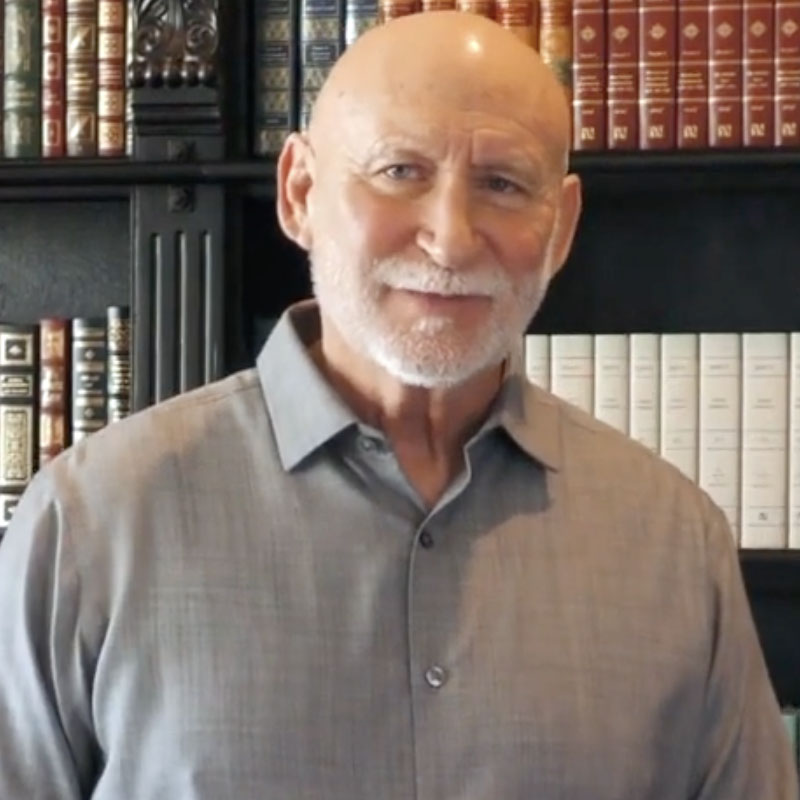 Dr. Isaac's mission is to spend a lifetime fulfilling his call to serve. After humble beginnings in pastoral ministry, he spent nearly fifteen years pastoring in mega-church ministry and over six years as the Missionary Man, hosting Radio Hope's nationally syndicated late night radio program.
In May of 1999, he and a group of friends formed a small community of believers simply known as Reunion. Over twenty years later, Reunion is now a flourishing community called to love God, teach His truth, and care for one another in fellowship, communion, and prayer.
As the founding pastor for this vibrant faith community, Dr. Isaac continues to learn and pursue his calling as a pastor, author, professor, and mentor. Training and equipping new leaders with a desire and love for knowing foundational truths of God's Word, a passion for Church history, and the need for sound Biblical hermeneutics and righteous process for interpreting Scripture.
Class Description and Objectives
Biblical Hermeneu.cs [500/600]
Understanding the intended context of the past to reveal a righteous context for the future.
[1] Semester/Spring 2023
Weekly Video Lecture (Individual Download) Weekly Group Forum (Zoom) 6:30pm MST
The purpose of this course is to inspire the genuine passion and pursuit of rightly interpreSng Biblical truth for the sole interest of determining a righteous context for present day use. Biblical HermeneuScs will greatly assist the experienced ChrisSan leader, teacher and pastor in the conscious pursuit of a more accurate Biblical interpretaSon and contextual fidelity to the Word of truth.
Course Aims
The goal of any Biblical or evangelical hermeneuScs is basic - discovering the intended meaning of the Holy Spirit inspired author. To that process this course seeks to provide the student with an academic and scholarly plaaorm for the interpretaSon and context of Biblical text. This skillful approach to Scripture helps consStute the piaalls of personal interpretaSon that oben lead to misinterpretaSon and inaccuracies (intenSonal and non-intenSonal). As a ChrisSan leader and communicator of Biblical truth the veracity and accuracy of ones understanding and interpretaSon is criScal. This course equips the student seeking that high level of integrity and discipline.
Specific Learning Outcomes
By the end of this course, students will:
Gain a comfortable and consistent hermeneuScal process used for learning, retenSon, and communicaSng Biblical principles with a high degree of confidence and humility – both are necessary.
Discover the possibiliSes that exist when the Word of God comes to life not only through the experience of spiritual revelaSon but through the contexts of historical, cultural, and author's inspiraSon and intent.
Experience comprehension and applicaSon for literal and figuraSve interpretaSons while being exposed to the significance of systemaSc research as it applies to a more correct and comprehensive understanding.
Become familiar and efficient with Biblical interpreSve factors such as the contextualizaSon of Sme, culture, geography, and language.
Learn the importance of hermeneuScs as the righaul guide in moving from context, to text, to context, to allow the God-inspired meaning of the Word to speak today with as fresh and dynamic a relevance as it had in its original sefng.
Develop a consistency in the introductory use of exegesis and its synonymous relaSonship with the Biblical hermeneuScs process of contextualizaSon: placement, bridging, and relevant usage
To influence expansion and confidence in the students cogniSve process for interpreSng, receiving, and communicaSng Biblical principles, theological standards, and Scriptural apologeScs.
To connect and convert the need for skillful interpretaSon of Scripture to the moral, ethical, and emoSonal dilemmas of our day. Proclaiming a rightly divided and interpreted truth to the cultural crisis of faith within the Church. Restore trust and respect to the calling of pastor, teacher, preacher, and ChrisSan leader.
Finally, to encourage the development of hermeneuScal psychomotor skills into a producSve and enlightening relaSonship with seeking the wisdom of God and the revelaSon of His Spirit in comprehending and communicaSng the Bible's profound truth.